Feedback Videos
Photo Gallery
DELHI GYNAECOLOGIST FORUM'S
COLPOSCOPY WORKSHOP
AT LIFECARE CENTRE on 29th June 2017
Feedback of DOCTORS WHO ATTENDED CERTIFICATE COURSE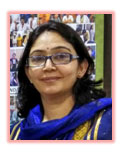 Dr. Sweta Rai
From Varanasi (M) 9793582370
It was an amazing experience attending this colposcopy course, Everything was total is on very concise & comprehensive manner. I would strongly recommend to other gynaecologist to pursue this course . Every aspect starting from screening guidelines, HPV Vaccination, it colposcopy , Cryo-Therapy was length us in a very elaborate manner & especially live demonstration were excellent . We are taking the motivational for making on habit of universal cancer screening from Dr. Sharda Jain mam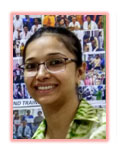 Dr. Neha Tibrewal
From Dilshad Colony, Delhi (M) 9815936844
The knowledge provided regarding HPV, Cancer Screening & Colposcopy is excellent this programme not only adds to our skill but makes us a part of something greater by helping in reducing Cx. Cancer from our country. So I would like to tell other people, not to think twice to pursue this course.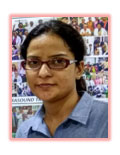 Dr. Nivedita Kumari
From Bihar (M) 8544067695
I would like to thank Dr. Sharda Jain mam for this wonderful training program. This is about A to Z of the colposcopy programme. Its very beneficial for the all Lifecare Team is very helpful. I will recommended to all my friends.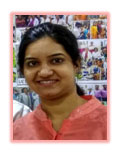 Dr. Sweta Bajaj
From Kaushanbhi Ghaziabad (M) 9650066335
This is Dr. Sweta Jain from kaushambhi Ghaziabad. I attended your colposcopy course I am very grateful to Dr. Sharda Jain for proving huge knowledge & confidence on this topic. I really enjoyed this course's theory part & practical part . Thanks to all team .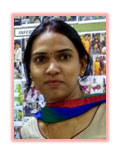 Dr Beenu Tripathi
From Haryana (M) 7015123678
This is very Informative Course , I came with just 10 – 15% knowledge about colposcopy & HPV vaccine . This course turned to be wonderful for my future practice . I am going back with 90-95% knowledge . I would recommended this course to all gyaecologists.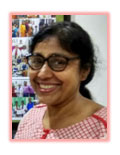 Dr. Sangeeta Jain
From Ambala (M) 9416800020
Thank you Dr. Sharda Jain For making all the things crystal clear . I have learnt so much about colposcopy from her. I would like to follow her footsteps, by doing social work . She is a wonderful mentor.