Feedback Videos
Photo Gallery
DELHI GYNAECOLOGIST FORUM'S
COLPOSCOPY WORKSHOP
AT LIFECARE CENTRE on 18th May 2017
Feedback of DOCTORS WHO ATTENDED CERTIFICATE COURSE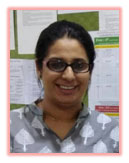 Dr Taniya Anand
From Punjab (M) 78757052260
This is much more than I expected from this one day course. It was an eye opener. PAP smear b& colposcopy is so basic but with such huge impact but in the era of super specialization. We have individual simple & effective preventive methods.

I want to imbibe basic things from Dr. Sharda Jain companion towards patients passion to keep learning more) Thus could have been no better teacher than Dr. Sharda jain Ma'am. My doubts have been cleared & appreciation regarding colposcopy course. Bonus lecture on Antioxidants/ Anti Ageing & Spirulina much more than I expected.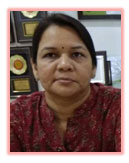 Dr. Sunita Gupta
From Rajsthan (M) 9414220307
Colposcopy course was very interesting .it is an eye opener course about screening , vaccination , colposcopy findings & cancer cervix . This was very satisfactory course.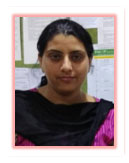 Dr. Sami Jan
From Shre Nagar (M) 9419091562
A Very Informative course .All Doubts & myths of CIN, Cancer Screening, Colposcopy per speculum examination. All cancer screening procedures shown by Dr. Sharda jain. All my fundamentals about the need of Cx. Screening are cleared. Thanks DR. Sharda Jain Mam & Delhi Gynaecologits Forum to organize such a nice courses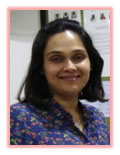 Dr. Divya Pandey
From Lucknow (M) 8447574173
I have attended this colposcopy Course on 18th may. I am totally taken aback with Dr. Sharda Jain Ma'am's teaching. She has clarified all my doubts in details. I feel truly confident about colposcopy & screening of cervical cancer & vaccination. Thank you very much ma'am. I can not express my gratitude towards you in few words. I am truly honored & feel really lucky to come in contact with a teacher like you. Today I promise to you that no patients under me will go un-screening. Always in need of your blessing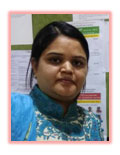 Dr. Poonam Sharma
From Fariukhabad (M) 9648046798
This course is very much informative & time saving. I will recommend all cancer preventive measures for my patients as well as my colleagues.

Other important thing is that mam dr. Sharda Jain is very good Teacher, caring & co-operative staff of Lifecare Centre. Thank you so much for that much support.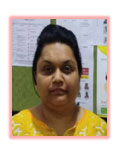 Dr. Archana Aggarwal
From Punjab (M) 7597111697
It is an Excellent course & eye opener . My all doubts & myths are clear thamks DR. sharda Jain Ma'am to organize such a nice course of only one day.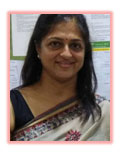 Dr. Jyotsana Mehta
From Patel Nagar (M) 9889032100
Enriching course ! it was very informative & coming from on stalwart & doubts – clarifying course. Dr. Sharda jain no stone unturned is clear each persisting doubt I had. It demystified & persisting myth about something . the PAP smear & as controversial as LEEP. I recommend it strongly is all.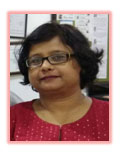 Dr. K. Pallavi
From Jharkhand (M) 9199138668
I come here at Lifecare to doing Ultrasound course & did colposcopy course too as complimentary from them. I was doing colposcopy before, but was having some doubts. Those doubts was cleared & now I can go back & perform colposcopy more confidently & more properly