Feed Back Videos
Photo Gallery
DELHI GYNAECOLOGIST FORUMíS
Ovulation induction & A to z of IUI
AT LIFECARE CENTRE on
21st November to 3rd December 2017
Feedback of DOCTORS WHO ATTENDED CERTIFICATE COURSE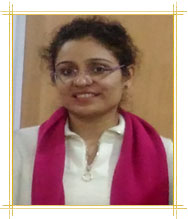 DR. MONIKA CHAUHAN FROM MAHAVIR ENCLAVE DELHI) (M. 9868331253)
This course has been very informative & has cleared my gray areas in basics very nicely. I definitely recommend this course to anybody who is starting with infertility practice & fresher after MD Gynae As our Knowledge was only 10%, which we gained after 2 weeks course.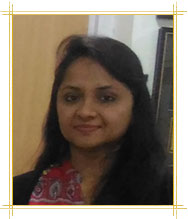 DR. ASTHA GUPTA FROM 45 FRIENDS COLONY, DELHI (M. 9818195903)
Excellent course , excellent ppts to explain specific topic, great teachers , demonstration of procedures & lots of hands on. What I absolutely loved about the course the humanistic touch, selfless dedicated teaching giving Pandora of knowledge i really learnt a lot. All the is staff very friendly , very caring , loved being the part of the Lifecare Centre family.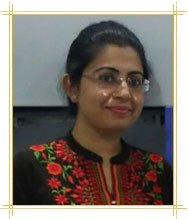 DR. SHRUTI KUMRA FROM SWASTHYA VIHAR , PREET VIHAR , DELHI (M 7065460798)
It was a wonderful experience at Lifecare centre to do this infertility course. Basic aspects of male infertility female infertility, andrology, IVF protocols were made crystal clear sperm functions testing was covered very very well. All procedures & hands on session were informal, student friendly & very interactive.Lecturers by all the teachers made concepts clear. Practical session in the OT / USG room & specially andrology lab were excellent. I would thank Dr Sharda Jain , Dr, Jyoti Agarwal, Dr. Jyoti Bhaskar, Dr. Aruna Saxena & all other for wonderful teaching programme & mainly making my concepts clear Food served was very good , satisfying stomach & heart both Doctors , staff (Malti , Sister Mani) were very co-operative Lastly the new group of friends 1 made here will remain in touch during practice I would recommended this course to all my friends Dr Sharda Jain mam is inspiring figure & excellent teacher it's a privilege to know her & her team through this course thank you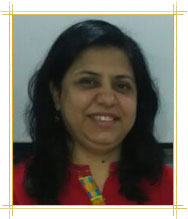 DR. BINDU SRIVASTAVA FROM SECTOR 11 NOIDA (M 9811962896)
This is a really nice course which will definitely help me in my day to day practice in dealing with infertility patients & help me to start stimulation my patients for IVF I did basic infertility course here – my practice of infertility increase 200% . now i have come for IVF course. I would to thank dr. Sharda jain mam & whole team who really put all out efforts to teach in really good & caring atmosphere we did lots of hand – on in semen analysis , semen preparation & sperm function test. Best part of doing training here is they support you post training with your day to day problems. I would like to recommended all practitioners who are dealing infertility patients should do at least basic infertility training for 1 week . once confidence in handling case up-to IUI come for IVF training as to start stimulation own cases for IVF .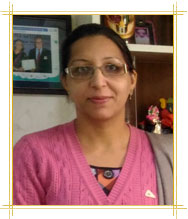 DR HARPREET KAUR FROM GIANI ZAILSHINGH NAGAR ROPAR, PUNJAB (M 9417445398)
I did basic female infertility & A to Z of ovulation induction & IUI. Dr Sharda Jain gave me complimentary andrology, male infertility training as well worth 50 thousand (Free) Andrology part very informative & absolutely new area. About male infertility we were dismal how to proceed with azoospermia & OATS Semen analysis & semen preparation, & lots on hands on in sperm function test were great . Theory lectures, orientation of IUI protocols, OHSS, endometriosis, fibroid, adenomyosis informative. Knowledge about sperm DNA fragmentation not known to me before MTBC test for tuberculosis is also new to me. Endometrial biopsy tubes testing by Sonosalpingography were new for me & very easy to do. this course is must for new & old gynae doctors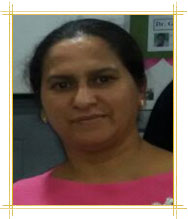 DR. HARMEET KAUR FROM KAILASH KUTIR RAM NAGAR DHARAMSHALA (M 9418314585)
Excellent training programme Very good teachers Up-to date knowledge, well organised learnt about team work excellent. Very good food served to us giving personal touch & care. M y personal experience after training. I will be able to do male infertility workup myself confidentially. New method of doing EB. Learnt Sonosalpingography & sis. Learnt much about ovulation induction protocols & premature LH surge. Already doing USG but now more confidence to set up IUI lab . being working at remote area like Dharamshala I have to work with limited resources & patients with min paying capacity . I learnt new method of diagnosed & treatment with minimal expenditure. A BIG THANKS TO THIS WONDERFUL TEAM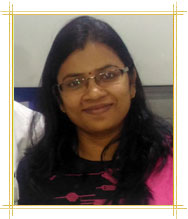 DR. KUSUSM LATA FROM NEHRU NAGAR N.D. (M9650398376)
Know everything about male & female infertility workup. Basic OI & monitoring in female infertility & male infertility. Lectures was very informative . lots of hands on. Exposure to hysteroscopy, embryology exposure .procedures like EB, SIS, Sonosalpingography. Theoretical knowledge about PCOS, OHSS.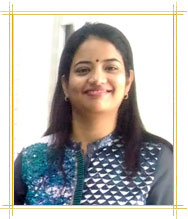 DR. APOORVA ASTHANA FROM GREATER NOIDA (M 9910779875)
Not only an academic feat but a complimentary new experience to the world of infertility Small problems & queries which we face everyday but could not find satisfactory answer have been solved to a good extent. A good almost one to one interaction with very experienced & enthusiastic teachers who know what we need to know. very student friendly & warm environment. not only did we improve upon my clinical skills but also learnt how to work as a team making a patients friendly environment . we hope to stay under your guidance for all the year to come.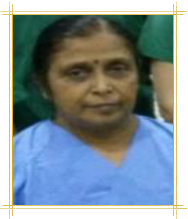 DR ANJANA GUPTA FORM MODINAGAR FROM MODINAGAR (M 9808515760)
Embryology was very well shown by Dr Aruna Saxena, Dr sushma ved taught in very informative . All I have learnt for male infertility was so much new to me . lots of hand on Thank You Dr. Sharda Jain & Lifecare Team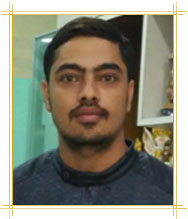 MR. PRURUSHOTTAL FROM POKHARA -10 KASKI , NEPAL (M 9856025919)
I am so thankful & grateful to this Centre (LifecareIVF ) & all staff of LIFECARE CENTRE I am blesses to come here . I have learnt all tips & clues of Embryology by Dr. Aruna Saxena I m coming from Nepal for embryology course but i have learnt so many things male infertility , female infertility , IUI IVF , Now my journey is successful from Nepal to Delhi I so happy . Thank you dr. Sharda jain & Dr. Aruna Saxena & entire lifecare team